Anthony Russell Returns To X Factor A New Man After Rehab
Anthony Russell, 28, from Liverpool, returned to the X Factor stage once more this year, following a 4-month stint in rehab after he unexpectedly quit X Factor last year for "personal reasons".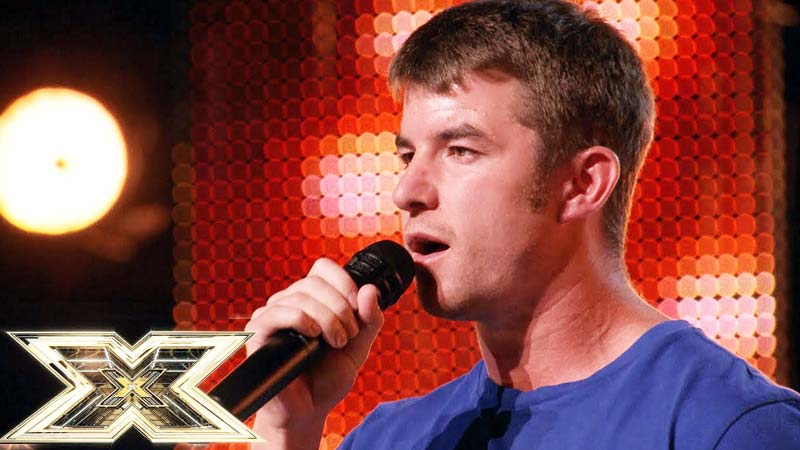 The talented but troubled singer auditioned for X Factor 2017, blowing away the judges and winning the public's heart with his rendition of the song "Issues".
Sporting a black eye at the time, Anthony admitted that he was going through some problems and hadn't had the easiest life.
Despite going forwards into the following rounds and even making it as far as performing at the judges houses, he himself admitted during last Sundays show: "I thought I had a shot at this, I could be someone – and then I started going down a rocky road, making bad choices, the wrong decisions, started getting weak."
Anthony Russell's 2017 X Factor Audition
Louis Tomlinson offered crucial addiction help
Following Anthony's abrupt departure from X Factor 2017, Louis Tomlinson, the One Direction singer and now X Factor judge, reached out to Russell in a private twitter message.
Louis Tomlinson has previously had to address his own addiction demons with professional rehab help and so decided to offer the Liverpudlian singer a once in a lifetime opportunity with assistance into rehab treatment. Thankfully, Anthony jumped at the chance to undergo life-saving addiction treatment and receive help to turn his life around.
Drug addiction can be overcome
Returning to the familiar platform of the X Factor stage, Anthony looked healthier, happier and confident. He thanked judge Louis Tomlinson personally for his help in overcoming his drug addiction. His humility and gratitude shone through as he belted out another show stopping performance.
Anthony is one of the favourites to win this years X Factor
As Anthony put his heart and soul into Avicii's song "Wake me up", Louis couldn't hold back the tears of pride and struggled to recompose himself for the judges vote.
Simon Cowell explained to the audience and viewers of the X Factor show that: "Louis has helped Anthony get the help he needed."
Following Anthony's performance Louis charged onto the stage to embrace Anthony in an emotional reunion.
Louis Tomlinson seemingly felt overwhelmed, and said he would abstain from voting.He felt he was too emotionally invested in Russell's journey. Simon responded that Louis should vote and with that Anthony received his 4th 'YES'. This saw him through to the next round.
Anthony's performance and presence on this years X Factor have moved many to tears. He represents that not all addicts are hopeless and that with the correct help and treatment addiction can be overcome.
Drug rehab has certainly worked for Anthony and it shows!
Robbie Williams gives his fellow recovered addict the thumbs up
Robbie Williams, also a judge on this years show, praised Anthony for finding recovery and coming back. He said: "Those battle scars give you something that not everybody has because your story is unique. You can sing your ass off, and you're just a great guy."
Robbie has been very publicly open in overcoming his own battle with drugs and alcohol in the past. However, now he uses his experience in his singing/songwriting.
Like many other recovered alcoholics and addicts, Robbie has turned what was his biggest weakness into his biggest success.
Rehab Treatment Works
Likewise, Anthony Russell is living proof that recovery from addiction is possible. Anthony attended a 4-month inpatient drug and alcohol rehab programme and continues to work on himself and his recovery. The difference between pre rehab Anthony and post rehab Anthony is evident for all to see.
We wish Anthony the very best in this brand new and very exciting chapter of his life. Our experience is that providing you continue to move forward in your recovery and continue to use the evidence based treatment methods learned in rehab, you need never return back to active addiction again.
If you need help or advice to overcome an addiction get in touch with our Step by Step Recovery team here. 
Sources and references
The Metro
A page revised the 6 of July of 2021, by Matthew Reece, a certified PG cons diploma, a clinical Lead/ Senior counsellor at Step by Step Recovery.