French Minister Declares Wine is Not Comparable to other Alcohol
Wine Not Comparable to other Alcohol
Didier Guillaume, the French agriculture minister has sparked outrage. He claimed that wine is different from other alcohol and is not responsible for binge drinking.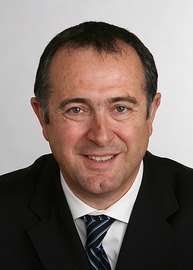 The statement has precipitated much controversy amongst alcohol addiction experts. The French minister told BFM television: "I don't think wine is comparable to other alcohols … Alcohol addiction is a real problem … but I've never seen … a youngster leaving a nightclub drunk because they drank Cotes-du-Rhone."
Whilst the minister did acknowledge that alcohol addiction is a "real problem", he blamed spirits for binge drinking, particularly amongst the younger generation.
The French Minister spoke out on live TV
Binge Drinking Comments Blasted by Action Addiction Fund
Didier Guillaume's comment has been blasted by the head of Frances Action Addiction Fund, Michel Reynauld.
Reynauld retorted: "What blindness! Mr. Guillaume, all doctors invite you to take a tour of the emergency room on a bullfighting night. To be more precise, every day there are people with acute alcohol poisoning due to wine." he said.  Stating that wine should not be compared to other alcohol is irresponsible.
The French government has recently come under fire for having insufficient measures in place to tackle alcoholism and binge drinking in the country. As a result, the comments will have caused much controversy at a time when the full facts of alcoholism need to be relayed accurately.
Nearly A 5th of Young People in France Are Binge Drinking Wine
Vice President of the National Association for the Prevention of Alcoholism and Addiction – ANPAA. Bernard Basset, took to Twitter to contradict the french ministers statement with statistics provided by the French Observatory of Drugs and Addiction (OFDT).
Contrairement à ce que prétend le ministre de l'agriculture, les études démontrent que les jeunes se saoulent avec du Vin (18%) ou du champagnec(25%) selon OFDT. Le vin est aussi un alcool comme les autres pour se saouler.

— Bernard Basset (@bernard_basset) January 16, 2019
Basset wrote that nearly a 5th of all young french people binge drink wine. In addition, a quarter admit to being drunk on champagne. This dispels Guilammes theory that wine is not a drink associated with binge drinking.
However, this is not the first time that Guilammes has defended wine. Perhaps the french minister has a fondness for it himself?
Should Statement on Binge Drinking Wine be Retracted?
Step by Step Recovery feel that the French minister's comments are irresponsible and based on a lack of addiction knowledge.
Any alcohol can be abused and any alcohol, including wine, can be addictive. Regardless whether it is beer, wine, alcopops, lager or spirits all alcohol should be treated with the same respect and caution.
Step by Step Recovery offer alcohol detox in London and rehabilitation in the south east of England. We can help alcoholics and binge drinkers from all walks of life. Alcohol addiction can affect literally anyone and that no one type of individual is unaffected. Therefore to suggest that such a strong type of alcohol is basically harmless is very dangerous indeed – and also completely incorrect.
Alcohol Addiction Help
In conclusion, alcoholism is a recognised disease of the brain, as is any other type of addiction. Like any illness or disease, it requires specific treatment in order to recover.
Step by Step Recovery only deliver evidence-based treatment methods within our inpatient alcohol treatment facility. So, for more information on how we can help you or a loved one overcome a problem with alcohol, please call us directly or complete and return our online assessment form.
Sources and References