Is The UK Govt Drug Strategy About Saving Money Rather Than Lives?
The UK govt drug strategy has come into question in recent times.  Is it about saving money rather than lives?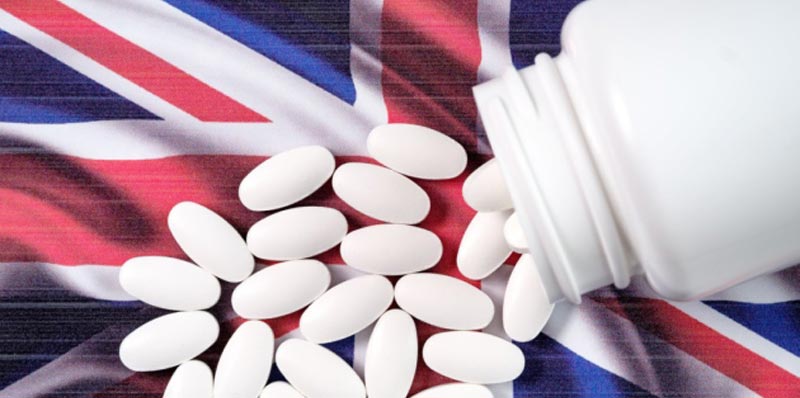 This is a very prominent question in our mind at The Lighthouse, especially in light of a recent pilot being introduced at the same time government funding for rehab and drug and alcohol treatment services have been cut to their lowest since 2014.
Here are the facts to consider:
A government pilot is being introduced to place prolific offenders addicted to drugs straight into rehab rather than prison. If successful in reducing crime this will be rolled out across England and Wales
Two thirds of all local authorities expenditure for alcohol and drug treatment has been cut across the UK
Government funding for rehab has been dramatically reduced – by as much as 58%; meaning Britain's most vulnerable are NOT accessing effective addiction treatment
The drug related death toll in the UK has risen yet again to a shocking 3,756 deaths in England and Wales in 2017
Despite a 162 million pounds cut to the drug and alcohol treatment sector for England and Wales since 2014, there has been a 233 million pounds increase in public health grants for 61 councils throughout the UK
Funding for UK residential alcohol and drug detox/rehab services has been slashed by 4 million pounds over the past 4 years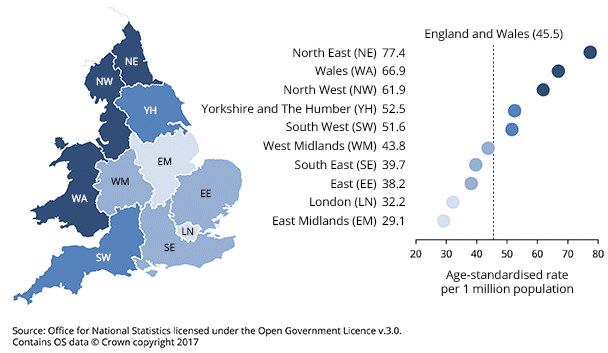 UK Govt drug strategy: Expediture Cuts
Health Expenditure cuts to life saving addiction treatment does not make sense, yet the money is there and it's being ploughed into other public health services. Which begs the question: "Is it the government who have stigmatised addiction in today's society?"  So what is the UK govt drug strategy?
Thinking about this objectively, it is hard to see how the government are actually helping to destigmatise addiction and treat it effectively.
We know that addiction is a progressive and chronic relapsing disease of the brain.
Classed as a mental health disorder and recognised as a medical condition by the National institutes of Health (NIH) and the World Health Organisation (WHO), why are the government substantially cutting funding when the death toll is still rising uncontrollably?
Why is it only those with access to money can access intensive professional addiction treatment, when the very nature of addiction (more often than not) leaves you financially broke?
Is the government's latest pilot to bypass prisons for repeat offenders who are addicts and put them into drug or alcohol rehab – yet another ploy to save money?
Why are those with dual diagnosis being seperated treatment wise by the NHS – If addiction is a mental health illness (which it is), why are the mental health services and addiction treatment services not working more effectively together?
These are all very important questions that are relevant to saving lives that need to be answered and addressed.
What Are The Options For Effective Addiction Treatment?
Sadly today's society means that Britain's most vulnerable addicts and alcoholics are left on the street. They may die an addict's death.
If they cannot access money for private rehab treatment, they are unlikely to be able to secure government rehab. This is because there is so little funding to go around.
There is no quick fix to treating addiction; addiction is a chronic and progressive illness that is complex in nature and requires very individualised treatment.
Rehab treatment is ideal and in the UK private rehab addiction treatment is getting better….but it does come at a cost.
Rehabs have to employ counsellors, nurses, doctors, psychiatrists, psychologists, support workers and key workers who specialise in addiction treatment. This gives you an idea of the complexity of this illness.
An experienced multidisciplinary team is required to successfully treat an individual suffering from alcoholism, drug addiction and/or a common co occurring mental health illness.
Better Treatment Outcomes For Longer Addiction Treatment Times
The National Institutes of Health – NIH, has recorded statistics tracking those that undergo less than 6 months rehabilitation at a treatment centre, compared against those that stay longer.
Unsurprisingly, the statistics show that the longer an individual suffering from alcoholism or drug addiction stays in treatment, the better they do after.
The government, when they do fund rehab, usually award a maximum of 6 months; more often than not it is far less. Those that complete primary care, secondary care and tertiary care in a therapeutic community have less chance of relapsing. They have more chance of sustaining their recovery on a long term/permanent basis
Statistics provided by the NIH for treatment outcomes within a therapeutic community, show that nearly half of those who stay longer than 6 months enter into full time employment.
Providing Personal Addiction Treatment Care You Need
The Lighthouse rehab by Step by Step Recovery in Essex is one of many good rehabs in the UK. We offer primary, secondary and tertiary care. There is an amazing therapeutic community of individuals in The Lighthouse. They are are all working towards bettering themselves in their recovery. In addition, we are on hand to assist during this crucial transition process. We provide the care and expertise needed at all times.
We truly invest ourselves in each individual that comes through our rehab treatment pathway. It is important to us that our patients not only survive this deadly illness, but that they also go on to be become content. In summary, we help them be at peace with themselves. And learn how to make the most of each and every day clean and sober.
Sources and references