Scotland Has Highest Drug Death Rate In Europe
Scotland Has Highest Drug Death Rate In Europe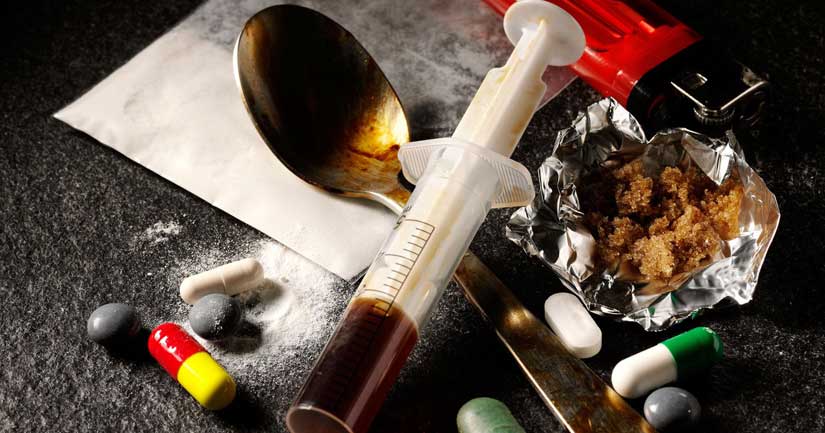 Scotland is famous for many different things, from its landscape and countryside to its art, architecture and literature, amongst other areas. However, the country has recently reached an unfortunate, unwanted milestone with tragic repercussions. Scotland now has the highest drug death rate in the European Union.
The nation has seen drug-related fatalities rise to almost 1200 in 2018. This amounts to an increase of more than 25% on the previous year. It is the highest point since records began in the mid-nineties. Scotland has now reached a crisis point when it comes to drug deaths.
According to sources, the ratio of drug-related fatalities in Scotland has overtaken every other country  the EU. Recent research has also shown Scotland has had a larger number of drug deaths than the United States. The USA was thought to be the highest in the world.
There were more than 70,000 drug deaths in the US in 2017 but the rate of 217 per million of the population is now slightly lower than Scotland's rate (218 deaths per million of population).
Gender differences
It has been revealed men are most at risk from drug deaths in Scotland, as more than 70% of victims were male. The highest rate was suffered by those between the ages of 35 to 44 years old, where there were around 440 fatalities. There were approximately 345 drug deaths experienced by individuals in the 45 to 54 age bracket. In most cases of drug deaths in Scotland, over 1000 have succumbed to heroin abuse, while around 790 people have died due to taking pills like etizolam and diazepam.
The site of the most drug deaths in Scotland was the Greater Glasgow and Clyde health board district. Here they had about 390 fatalities last year, with Lothian, Lanarkshire and Tayside next. However, there is no doubt the issue reached every corner of the country, affecting thousands of lives across the country.
Benzos, Heroin and Ecstasy Causing Increase in Drug Death Rate
According to the Guardian newspaper Glasgow has the highest rate of fatalities in 2018. Dr Carole Hunter from addiction services at the city's health and social care partnership said: "The major problem for Glasgow is heroin and illicit benzos like etizolam or street valium, which have never been cheaper or more available. People buy it online, in huge quantities, and unknown quality. You could take 10 one day and be fine, and the next day take the same amount and overdose."
And, it's not the usual type of long-term drug addict that's dying in Scotland. Many teenagers and first-time drug users are becoming victims to the drug cuoture. A teenage boy has lost his life after taking ecstasy at a house party in Hamilton. 17-year-old Brandon Rice, a pupil at Hamilton Grammar School, fell ill at his home in Pitreavie Court and was rushed to Hairmyres Hospital in East Kilbride, where he, unfortunately, passed away.
Two teenage girls aged 16 and 17 and a 16-year-old boy were also taken to hospital as a precaution and received medical care, but they are not thought to be in danger. However, Brandon was not so fortunate. His death has initially been treated as unexplained and a post-mortem is to be performed. Police have stated there will be an investigation to confirm if drugs played a role in Brandon's death.
Other tragic cases
This follows on from an earlier tragic case in July when Chelsea Bruce, a 16-year-old schoolgirl from the Springburn area of Glasgow died. She was taken ill after using ecstasy and was rushed to Glasgow Royal Infirmary, but sadly passed away. Another victim of the drug epidemic which seems to be engulfing the whole country.
We now have one of the home nations considered as one of the worst places for drug deaths worldwide. How many more will be lost to drugs in Scotland and what can be done to turn the tide?
If you are worried about your own drug use or that of someone you love, please get in touch.
Sources and references