US & UK Governments Says In-Patient Rehab Is Best Treatment
In-Patient Rehab is Best
The National Institutes on Drug Abuse (NIDA) and the UK government's drug treatment strategy agree that in-patient rehab is the best treatment for addiction. In-Patient Rehab provides better outcomes in terms of long term sustainable recovery from alcohol and drug addiction.
In 2018, the National Institutes on Drug Abuse released a revised alcohol and drug treatment strategy plan that matches the key principles met by CQC regulated rehabs in the UK, such as ourselves.
Sadly, it is a well known fact that the NHS drug and alcohol treatment sector falls spectacularly short when it comes to delivering an effective service. The consequences of which costs lives.
The UK is currently recording its highest ever number of deaths due to drug poisoning and drug overdose, yet showing a substantial fall in the number of individuals actively engaging in local drug and alcohol treatment services. This shows that many who are in great need of addiction treatment are not receiving the correct professional help that they so desperately need.
For those that suffer from a process or behavioural addiction such as gambling, sex addiction, love addiction, codependency or shopping addiction, there are even less treatment options available in terms of professional free addiction treatment.
Principles of Effective In-Patient Rehab Treatment
The US National Institutes on Drug Abuse (NIDA) released a revised alcohol and drug treatment strategy plan earlier this year (2018). Their drug treatment strategy clearly stipulates key principles that should be the foundation of any effective addiction treatment programme. The principles are based on scientific research into addiction treatment that has been ongoing since the mid 1970's, including the following:
Addiction is a complex but treatable disease that affects brain function and behaviour.
No single treatment is right for everyone.
People need to have quick access to treatment.
Effective treatment addresses all of the patient's needs, not just his or her drug use.
Staying in treatment long enough is critical.
Counselling and other behavioural therapies are the most commonly used forms of treatment.
Medications are often an important part of treatment, especially when combined with behavioural therapies.
Treatment plans must be reviewed often and modified to fit the patient's changing needs.
Treatment should address other possible mental disorders.
Medically assisted detoxification is only the first stage of treatment.
Treatment doesn't need to be voluntary to be effective.
Drug use during treatment must be monitored continuously.
Treatment programs should test patients for HIV/AIDS, hepatitis B and C, tuberculosis, and other infectious diseases
Programs should show patients steps they can take to reduce their risk of infectious illnesses.
The NHS Rarely Meet These Effective Treatment Criteria
It is evident from the NIDA's own principles of effective drug and alcohol treatment that a rehab environment is what is deemed best. The reality is that the NHS in the UK are rarely able to fund rehab treatment due to the huge budget cuts this specific sector has suffered in recent years. And rehab isn't available on the NHS, only detoxes without continued rehabilitation programmes. There are NHS and/or council/social work teams in most areas. These are called Alcohol and Drug Partnerships (ADPs) or Community Addiction teams (CAT Teams). However, these often carry out detox and treatment in the community rather than rehab, although with some success.
It's perhaps telling that the Drug Strategy 2017 document doesn't actually mention the provision of inpatient rehab  by the NHS as a means of treatment, rather it says that any commissioned by local authorities – that is put out to tender in private or council/charity-run rehabs (not the NHS) – should follow CQC guidelines, such as we do at Step By Step Recovery.
Lack of effective professional in-patient addiction treatment has taken its toll on the UK's most vulnerable addicts. As a result, people are dying on a daily basis. Opioid death rates have hit an all time high. This is why private rehab has become so sought after.  However, not everyone is in a position to be able to finance the life saving addiction treatment.
Meeting Your Individual Drug and Alcohol Treatment Needs
Step by Step Recovery offer bespoke, In-Patient Rehab for drug and alcohol addiction. Their treatment is suitable for any adult suffering with an addiction or abuse problem. Our in-patient rehab has implemented all of the recommendations for successful alcohol and drug treatment. We only apply evidence-based treatment methods and we cover all of the founding principles of effective addiction treatment.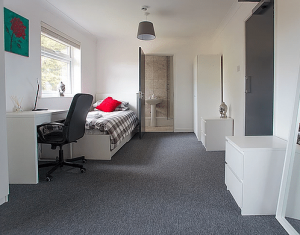 We are extremely passionate about the service that we deliver and have very good reason for this. The majority of our staff are in recovery from drug or alcohol addiction themselves. They have overcome their illness and continue to practice a solid recovery programme that is maintainable.
Our fully qualified counsellors, therapists and support workers are living proof of what can be achieved. They know that having addiction does not have to be a death sentence.
We have kept our rehab costs affordable to ensure that as many suffering addicts and alcoholics can access our service as possible. And we do our utmost to cover all of the necessary personal treatment requirements of each our patients without causing unnecessary financial stress and worry. We will work with you and your family to ensure the best treatment outcome.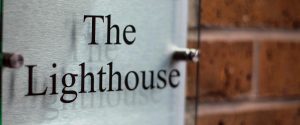 So for affordable and effective private alcohol rehab or private drug rehab please call us today or email: info@stepbysteprecovery.co.uk
Sources and references