Wales Set To Follow Scotland And Bring In Minimum Alcohol Pricing
Scotland was the first country in the world to introduce minimum pricing for alcohol last May and now Wales looks set to follow suit.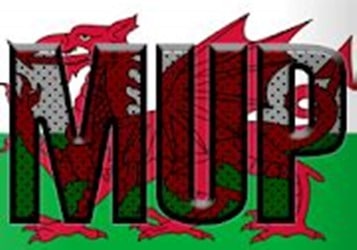 This comes after the Welsh government announced plans for the new law to be introduced next year, where drinkers will be charged at least 50p a unit, in what could be a revolutionary piece of legislation in Wales. This could have lasting effects on the health of the population and may even change society in the country.
Vaughan Gething, the Health Minister, addressing members of the Welsh Assembly, the devolved parliament of Wales, stated the law will come into force on March 2nd, 2020.
Just like Scotland, the new policy is designed to reduce the rate of alcohol-related illnesses, fatalities and alcohol addiction, by dissuading people from buying booze. The change in the law has been in the making for some time. It was initially proposed in 2018 but was put back by a variety of delays. Now the government is moving forward with an extensive communication campaign. This will target both the general public and retailers to prepare them for the change in the law. The regulations for the scheme concerning the price and timetable, still requires approval from the Assembly which is due to take place this November.
Shocking level of alcohol-related deaths
Partly the delay was due to passing of a "standstill period"; a requirement under European Union Guidelines. Once this period has lapsed, Wales could proceed with the new regulations. The scheme also faced protestations from Portugal, concerned about the effect it could have on their wine sales. This interrupted its introduction but minimum alcohol pricing is now a reality and set to be implemented.
This new legislation will to try and curb the shocking level alcohol-related deaths and illness in Wales. It comes after there were over 500 alcohol-related fatalities in Wales in 2017. More than 50,000 people were admitted to hospital resulting from alcohol-related incidents in the same year.
Since minimum unit pricing came into effect in Scotland, alcohol sales have decreased to the lowest point since the early 1990s. The Welsh government are now hoping for similar results. Research from Scotland suggests the alcohol purchases dropped eight per cent since it was introduced last May.
If you or someone you know needs help with alcohol dependence, please get in touch for free advice. We offer various treatments including alcohol detox, alcohol rehab and counselling therapies.
Sources: