How To Stop Drinking Alcohol
If you are worried about your alcohol intake you might want to stop drinking alcohol. You may want to reduce the amount you are drinking or stop alcohol completely. However, if you are struggling to do so, please read on. How you manage to stop drinking alcohol will very much depend on a number of key factors.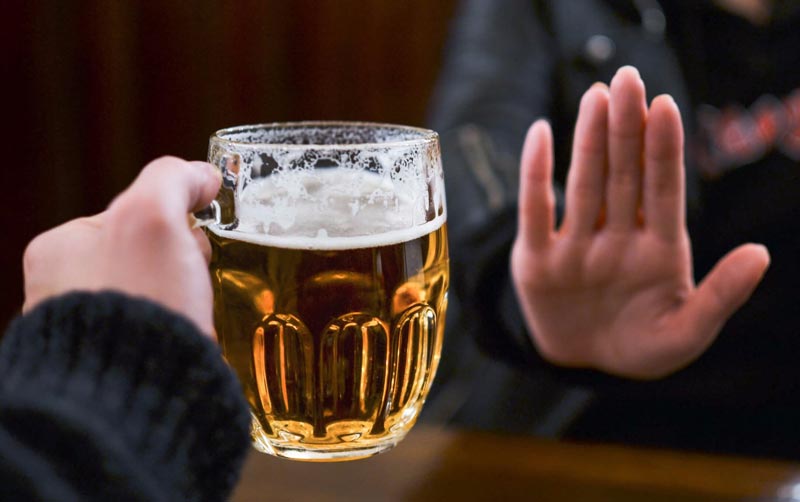 Answering these questions will help you to determine which method of reducing or quitting alcohol will work best for you.
Are you alcohol dependent?
Have you tried various methods of reducing alcohol or stopping alcohol which have failed?
Have you managed to stop alcohol before only to relapse further down the line?
When you are not drinking do you think of alcohol a lot?
Is your behaviour around your drinking secretive or deceitful?
Have you good reason to reduce or stop drinking such as the threat of a relationship break up, a doctors warning or problems holding your job down?
Do you regularly lose control of your drinking?
Really want to stop alcohol but find it impossible to stay sober and away from it completely?
Need alcohol in order to function?
Do you depend on alcohol to help you sleep, give you courage and confidence, to help you to socialise, to deal with anxiety or just to be able to cope with everyday life?
If you have answered yes to any one of these questions it is very possible that you have an alcohol dependency. It's possible you are an alcoholic. Being alcoholic is very different from someone who drinks too much. You may say "but isn't that what an alcoholic is, someone who drinks too much?"
The truth is that alcoholism/alcohol addiction is far more psychologically complex than just drinking too much.
The Difference Between Drinking Too Much and Alcoholism
Someone that drinks too much but does not suffer from alcohol addiction can reduce or stop their drinking on their own will power. Occasionally, they may need some medical help or even an alcohol detox if they are drinking enough to be alcohol dependent, but once they have stopped alcohol they can carry on with their everyday life without giving too much thought to it.
They will have learned that drinking too much can get them into trouble and therefore it is not a good idea for them to drink, or at least not drink too often.
Someone that suffers from an alcohol addiction on the other hand, will absolutely struggle without alcohol in their life. For this reason they find it incredibly difficult to get and stay sober. This is regardless of the consequences and good reasons not to drink.
Alcoholics are unable to moderate or reduce their drinking to safe levels. They may achieve this for short periods of time only for their drinking to spiral out of control once again.
It makes no sense to them or to others why they cannot simply stop alcohol and stay sober. An alcoholic will literally drink themselves to death and sadly this is all too often the case.
Someone who suffers from alcoholism nearly always requires an alcohol detox and alcohol rehab programme in order to get sober and stay sober.
Alcoholism and alcohol addiction is the same as addiction to any drug; the need for alcohol or the drug takes precedence over everything else.
Here's a good video from an Australian alcohol awareness campaign. It shows the effects alcohol has on your body and brain.
How To Stay Sober
Whether or not you need an alcohol detox, if you identify with any of the above you will struggle to stay sober once detoxed. Some heavy drinkers still require a short stay at an alcohol detox clinic in order to be medically detoxed from alcohol.
Those that suffer from alcoholism need to undergo a complete alcohol rehabilitation programme in order to prevent relapse.
For any individual that suffers from alcoholism a minimum of 3 months alcohol rehab at our Essex alcohol rehab is recommended. This gives our Essex rehab counsellors, doctors and therapists time to make effective and essential changes to the alcoholics thinking and coping mechanisms so that sobriety is sustainable in the long run.
Alcohol Recovery In Essex
Our Essex alcohol rehab programme offers the latest in evidence based treatments. We tailor each alcohol rehab programme to your individual clinical and treatment needs; thus ensuring that you receive a very personalised alcohol treatment experience that offers maximum effectiveness.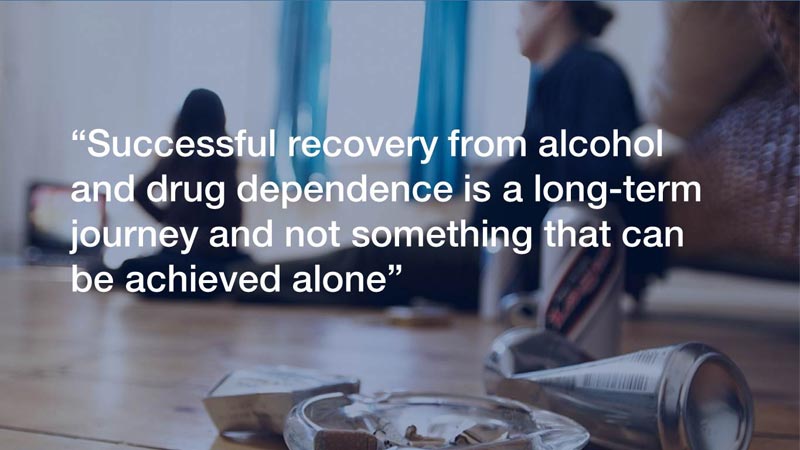 Furthermore you will benefit from the beautiful surroundings, fresh Southend-on-sea air, our beach rehab location, our family orientated and recovery focused atmosphere and our expert alcohol addiction treatment.
At Recovery Lighthouse we take alcohol recovery to the next level; helping you all the way from alcohol detox, through alcohol rehabilitation and with reintegration into successful sober living. You need never feel alone again!
Recovery from alcohol addiction or drug addiction is like a miracle. However, it does take time and ongoing therapeutic alcohol recovery work to safeguard sobriety.
If you truly want help to get sober and stay sober, we offer highly effective and affordable alcohol rehab treatment that can make this possible
Funding Private Alcohol Rehab

Not everyone can afford alcohol rehab, however we do offer alcohol rehab finance packages and extremely affordable alcohol rehab treatment, so please call us on 0800 170 1222 or contact us to find out more.
Free help and support can be sourced in the community through the following sources:
A page revised the 6 of July of 2021, by Matthew Reece, a certified PG cons diploma, a clinical Lead/ Senior counsellor at Step by Step Recovery.