CBD Ban – Oil To Be Pulled From UK Shops And Shelves
CBD Oil ban comes into force.
The popular health supplement CBD oil, is due to be pulled from shop shelves in the UK.  A CBD Oil ban will see the medicinal oil, derived from the Cannabis sativa plant, removed from sale.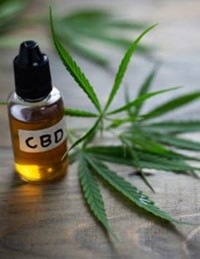 British and European food watch dogs want to classify cannabidiol as a novel food. This means that CBD supplements, oils and any foods containing the product will be withdrawn from sale until the classification process is completed. Realistically, this would continue after Brexit and could take anything up to 18 months.
Britain's Food Standards Agency (FSA) has indicated it will ask local council trading standards officers to remove ALL legal cannabis derivative products from sale with immediate effect, this includes hemp seed oil and CBD oil. These can currently be purchased as health food supplements from shops such as Holland and Barrett and vape shops.
For those that have been reaping the benefits of this natural plant based medicine there will be much upset and outrage at the decision for a recall.
Why CBD Has Become So Popular?
CBD that is legal to sell, buy and possess in the UK has minimal trace amounts of the psychoactive ingredient THC. This means that the drugs other positive properties can be benefited from without the individual getting high or suffering from the psychoactive effects associated with cannabis, weed and skunk.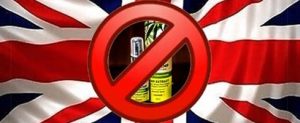 For many, taking CBD oil and similar health food supplements enables them to avoid taking strong and sometimes highly addictive prescription medications for certain medical and mental health conditions.
CBD oil has minimum side effects unlike many prescription drugs. Many have found it helpful in alleviating conditions such as insomnia, anxiety, stress and depression. There are also indications that it assists in relieving aches and pains in joints, muscles and tendons, as it has been shown to be a powerful anti inflammatory.
CBD oil further benefits the consumer by changing the way the brain perceives pain signals from the body, thus reducing pain. For common complaints such as back ache and arthritis this substance has been found to be particularly helpful.  However, with the CBD oil ban, users will have to look elsewhere for their pain relief.
VIDEO: CBD – Miracle Cure Or Hype
NB: The Lighthouse is not responsible for content or opinions that aren't our own.
Hemp Oil Sellers Urged To Protect Their Trade
The Medical Director of CBD oil producer Healthspan, Dr Sarah Brewer said: "Cannabidiol oil has direct effects on the endocannabinoid system in the brain, enhancing the effects of other brain chemicals to reduce pain perception, relieve anxiety and stress, improve sleep and lift mood."
The Cannabis Trade Association urged sellers to protect their trade in the face of a CBD oil ban. A spokesperson said: "Trading Standards have the right to enter your premises and inspect stock to determine its status."
"This is your industry, you need to protect it. You have to help us keep this industry alive. It is going to die if you do nothing."
So the industry is going to fight the ban and try to convince authorities to all CBD to be sold. However, you may have to look elsewhere if you currently use CBD as part of your pain relief.
Sources
A page revised the 6 of July of 2021, by Danielle Byatt, a Level 4 addictions counselling, Level 5 in Leadership & Management, BA applied social work. and Treatment Director at Step by Step Recovery.