How To Spend Your Time And Avoid Drinking Alcohol During Lockdown?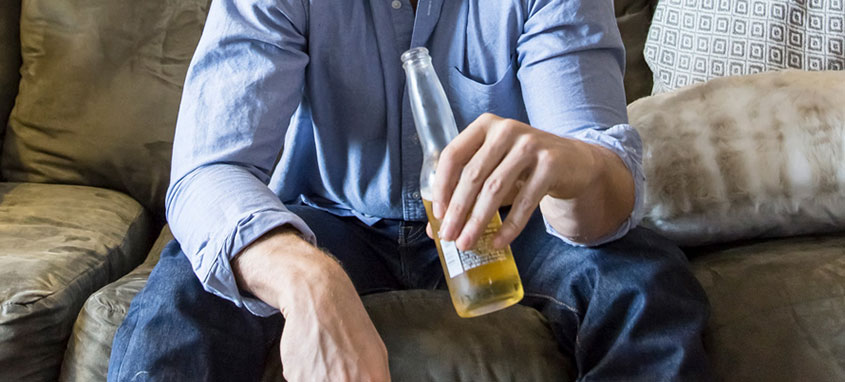 We don't have to tell you how tough it has been for most people in lockdown – many have taken up lockdown activities that may not be helpful. As addiction experts, we know it has caused a rise in mental health issues, and an obvious increase in people drinking at home. And, it is understandable, as many struggle to find something to do to fill their day. With 21% of drinkers saying they have increased their consumption during lockdown, there was also, surprisingly good news that 6% of drinkers have also decided to stop entirely during lockdown.
With boredom, stress and anxiety are on the increase, it's natural that many people are drinking more. However, there are other, healthier lockdown activities to get you though.
Lockdown Activities To Fill Your Time Without Drinking
If you are finding it hard to fill your hours, there are many lockdown activities you can try without resorting to alcohol.
Do you have any hobbies? Would you like to get in shape? What is the one job around the house you never got around to? There are various activities you can do to help pass the time during lockdown.
For instance, this could be the perfect opportunity to take up exercise or try to lose weight? Do you have a bike or treadmill gathering dust in the basement? This could be your chance to break out the gym equipment and get toned up like you always wanted.
There are other ways you can spend your day, without the need for alcohol. You could learn a new skill or try picking up a new language. If you are the creative type, why not express yourself through art? If you like to paint, you could produce a beautiful work on a canvas, or, if a writer, pen a new story. Moreover, if you love music, how about taking up an instrument, be it piano (or keyboard which may be more accessible!) or guitar? Who knows, by the lockdown is finally over, you could be a virtuoso!
On The Hob To Online Help
You could also hone your culinary skills during lockdown, cooking up a storm in the kitchen, or if you enjoy baking, create some treats for your family. Although, we cannot recommend overeating!
As well as learning to be a better cook, you could use this time to catch up with your favourite TV shows. Lockdown has become associated with binge-watching, where you could watch a whole season in one sitting. Try and take a break between episodes right enough and stand or stretch!
But, more importantly, through social media like Facebook, and video sharing platforms such as Zoom, it is possible to keep in touch with friends and loved ones, which can be a great source of comfort in this difficult time. And, there's now thousands of alcoholics anonymous, cocaine anonymous and narcotics anonymous meetings – as well as other fellowships – available online.
Lockdown is tough, and, understandably, some may be tempted to use alcohol to deal with the situation, or to make time disappear.
However, never forget, when you feel like having a drink, there are many other lockdown activities you can do to take away the boredom. You may find a new hobby or creative outlet negating the need for alcohol, which you may wish to continue with when the crisis is over. Who can say?
However, if you find you have problems controlling your drinking please get in touch.
Lockdown Activities To Relieve Boredom
Links To Further Help
*Please note: we are not responsible for the content of external websites!
References